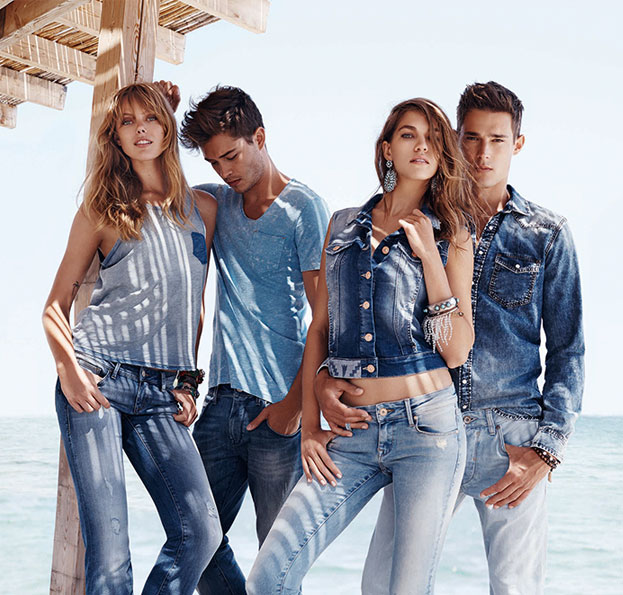 Mavi is an aspirational lifestyle and customer-centric brand with a broad appeal and celebrity endorsements. The communication strategy and brand positioning provide a platform for strong pricing, segmentation and product differentiation to drive higher sales. The seasonal campaigns with top-level celebrities position Mavi as an aspirational lifestyle brand among the youth. Effective marketing execution is a key driver in growth, better margins, increased traffic and new customer acquisition. Mavi launches seasonal campaigns and uses both above the line and below the line advertising channels including TV, digital, PR, and retail and online.
Mavi is positioned with the young adult customers delivering a consistent brand message focused on women and men in their mid 20's. In Turkey 55% of current customers are under the age of 35. Mavi has acquired more than c.1.2M new customers in 2019 with 65% under the age of 35.
Customer data is at the core of the brand strategy via Mavi's the extensive, best-in-class loyalty program (Kartus). The loyalty card is an exceptional tool to provide the marketing team data and deep understanding about Mavi customers. There are 8.2M loyalty cardholders and they deliver the vast majority of retail transactions. 5.8M cardholders have been active over the last 2 years. Insights from CRM data guide immediate actions and long-term brand and product strategy. Using the CRM data, Mavi launched targeted campaigns to manage mark-downs effectively and drive retention and larger basket size.